It was at the end of 19th
century
when our family ancestors among other farmers decided to invite a Swiss cheese maker expert into the valley to teach them how to make a proper high quality full fat hard cheese. The nature was intact, mountain water springs full of clear water and alpine meadows packed with cattle. The milk was so good you could only fail to make the best of it. Or work hard and make the best product as it become a renowned Tolminc cheese made only in the Soca Valley.
Today our family is working intensively to excel in diary product production focusing on traditional ripened cheese making responsible for great and distinct flavour, specific taste and full cheese body with eyes. Using traditional process techniques and non industrialized processes our cellars are full of up to two years old wheels of Ruta® cheese. The parmesan form of Tolminc full fat hard cheese made in Soca Valley alpine meadows.
To taste and experience the Ruta® cheese and other natural products made the best place to do it is visiting the Soca Valley itself. Our family runs high class holiday houses settled in Tolmin area, the central part of the valley with vast sights visiting possibilities. Beside cheese making the valley is famous for wine production in its lower part and for sports activities abundance from fishing, hunting, rivers sports, biking and mountain biking, paragliding, hiking, climbing and sign seeing all the way down to the Adriatic sea.
---
house RUTA
Modern interpretation of barn house surrounded by green nature with great views and bright interiors for just a perfect holiday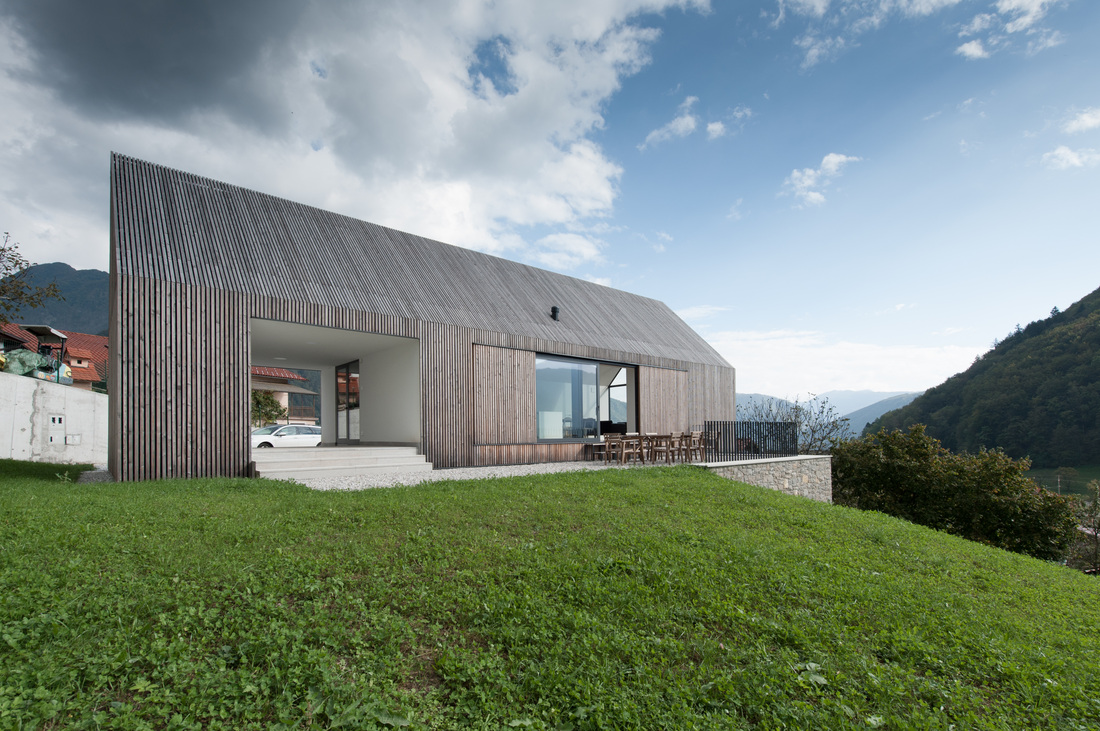 house LEBA
Traditional Soca Valley architectural house for a cosy family holidays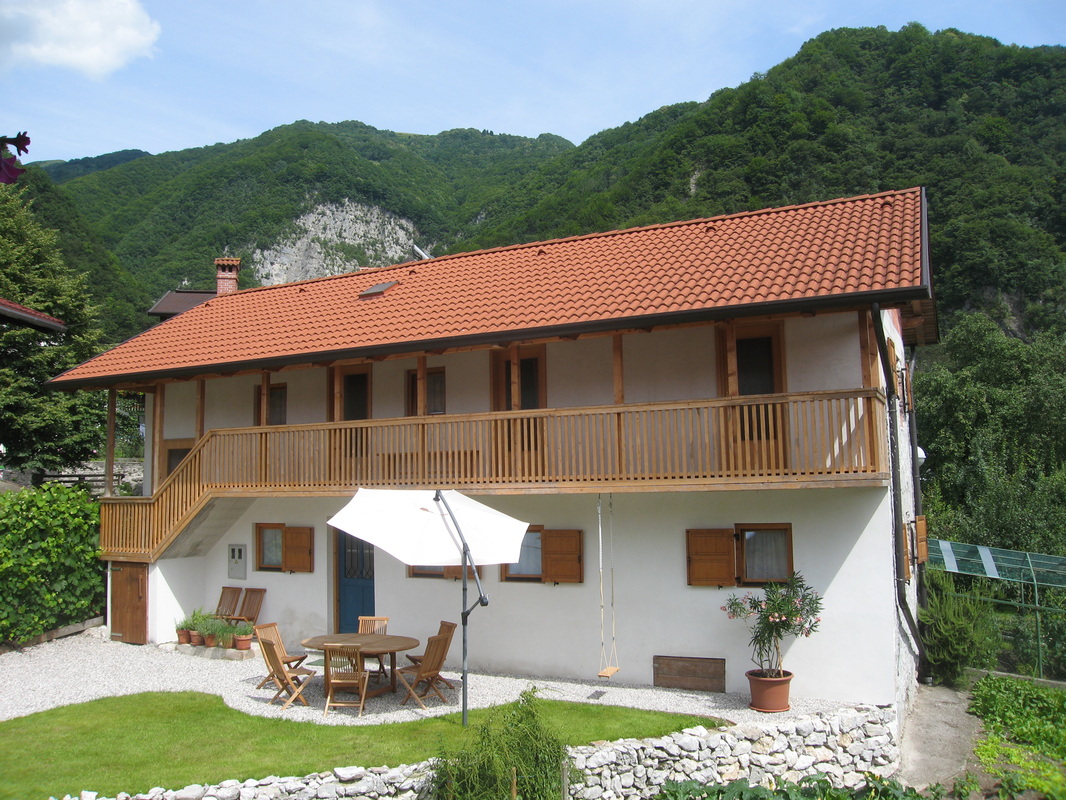 Click Booking button to contact us
---
---
ALL RUTA®

HOUSES OFFER


FACILITIES

Home appliances

Dishwasher. Owen. Fridge with freezer. Filter coffee machine. Cattle. SAT TV. DVD player. Wi-Fi. Washing machine. Dryer. Iron & Iron table. Hairdryers. Barbecue

INCLUDED

Rental includes

Welcome pack, bed and kitchen linen, towels, soap. Tourist tax, electricity & water & heating expenses, final cleaning.

EXTRAS


Food delivery, shopping and catering services can all be arranged on request.




NOTES





Rental conditions




Weekly bookings only, with Saturday turnovers. Outside high season shorter rental periods are also available. The owner of the property you are staying in will visit you on arrival and will be available by phone during your stay.




TENANCY TIMES





Arrival from 16:00 (4PM)




Departure by 10:00 (10AM)





AIRPORT





Brnik airport, 1:45h, 85(125)km




Trieste airport, 1:00h, 75km




LOCAL AREA

Tolmin town

Tolmin town is just 0,5 away from the house with: Supermarkets, Post office, Tourist office, ATM, Doctor, Sports agencies etc.

Nearby attractions

36m high Beri waterfall 20 minutes away by foot. Tolminka gorges nearby Zatolmin village. Access to Tolmin's Castle hill directly from Tolmin. Javorca church accessible by road from Zatolmin toward Polog.

Kobala mountain top just above Poljubinj providing paragliders starting point and offering views to surrounding mountains and all the way down to the Adriatic sea.

Tolmin museum, Kobarid museum, WWI memorial church of St. Anton above Kobarid, Kozjak, Waterfall, Mengore hill, Car train on Bohinj rail way line towards Bohinj and Bled, Postojna cave, Ljubljana, Piran, Udine, Trieste, Duino

ACTIVITYES

Fishing, hunting, water sports, mountain biking, hiking, golf, skiing, swimming, paragliding and more.
---
Ruta® products
The story of best Ruta® products starts high above the valley in alpine meadows where the cattle is gathered for the 90 days of summer time. On 1500 metres above the sea on a pasture shielded by the Alpine peaks to the north and the endless views to the south. Views all the way down to Adriatic sea. Unbelievable but true - in the early morning when everything gets started - the views down to Piran, Istria and the Italian flatland almost down to Venice, fill the spirit with overwhelming joy and power.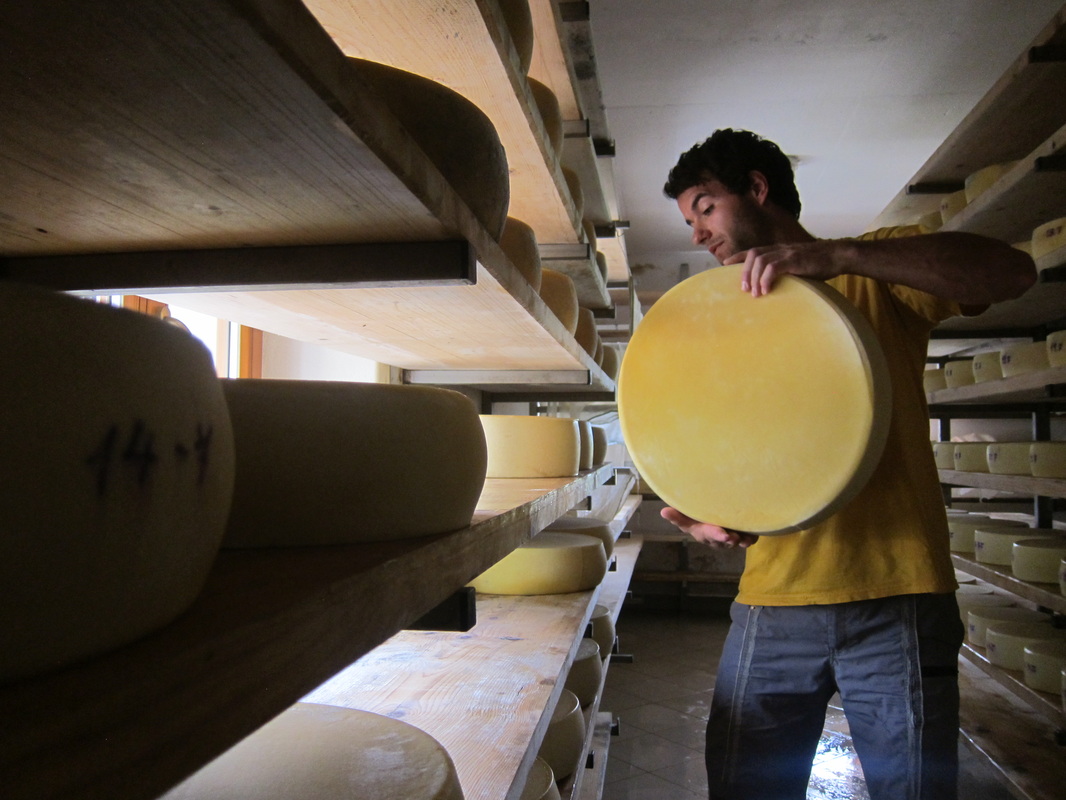 Online store will be available soon!
---
Location
Ruta® houses are located in central Soca Valley area, in Tolmin region. Contact us for availability, booking and information. You are always welcome!
Ruta®, Zatolmin 37, 5220 Tolmin, Slovenia
WEB: www.ruta.si PHONE: +38659800069

---
Soca Valley sights
---